Used Vehicles for Sale
Get a lot of bang for your buck with our well-maintained, clean used cars. Located in Salt Lake City, Discount Rent a Car sells quality used vehicles with bargain price tags. Request a test drive or call us at (801) 901-8788.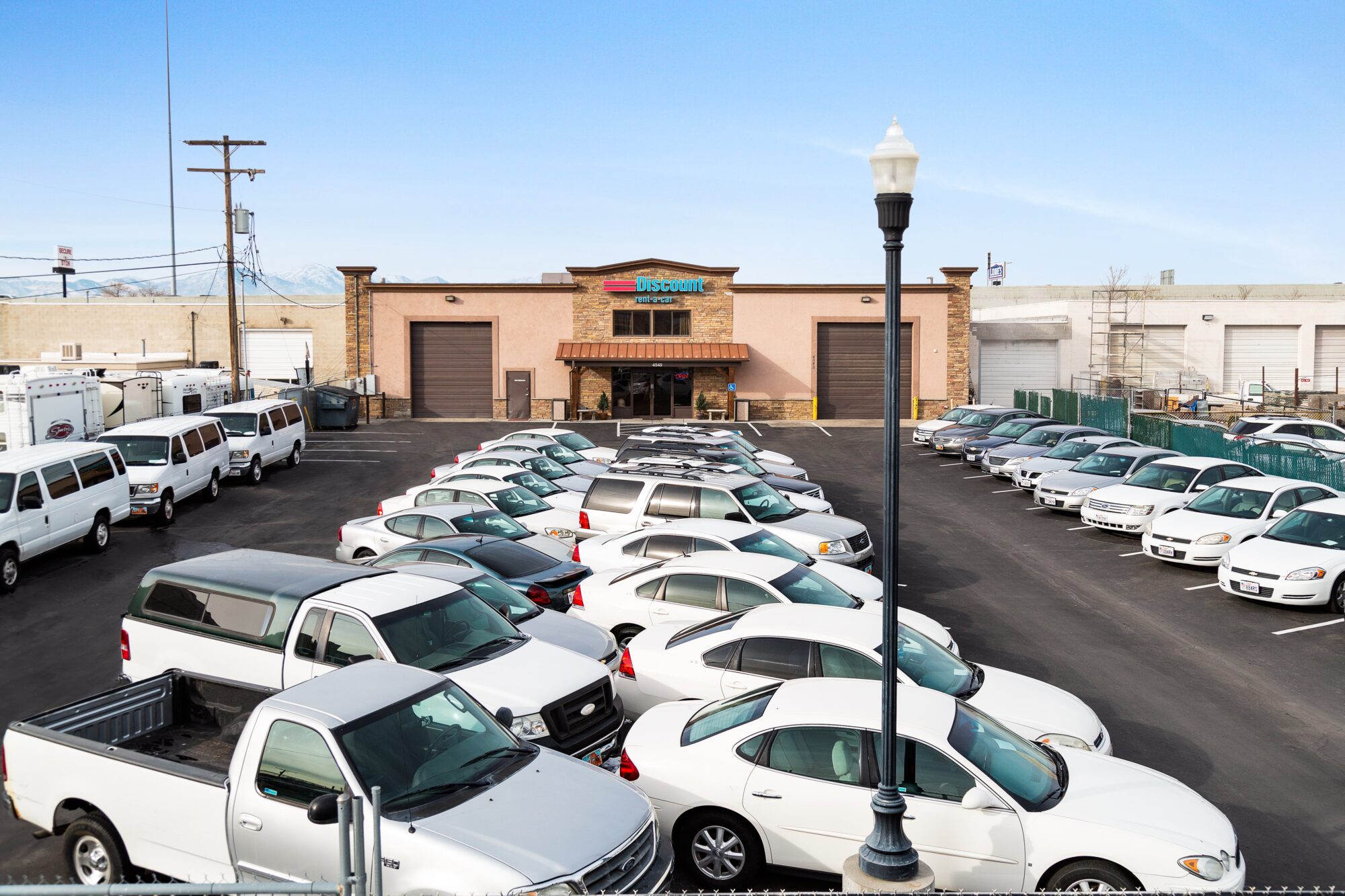 Used Vehicles at the Best Prices
As a licensed dealer, we carry all sorts of personal vehicles: cars, trucks, minivans, crossovers, and SUVs. When you buy from us, we offer you the best deal available. If you don't want to deal with a bank or credit union, ask us about our in-house financing options. We can arrange weekly or bi-weekly rent-to-own payments so you can get in a car faster.
Ask about our easy qualifying in-house rent-to-own program.
VIEW OUR FLEET
Buy Local, Rent Local
If you need to rent a car instead of buying one, look no further. Besides our economy and mid-sized cars, we also rent SUVs and vans for:
Why Choose Us?
You'll be glad you turned to Discount Rent a Car for so many reasons, including:
Friendly and personal service from our local team
Easy qualification for underage drivers, travelers, and more

We accept cash, debit and credit cards, and even Venmo. Call (801) 901-8788 for more information.
One-stop for car sales, rentals, and repairs
Rent-to-own car program
A Family Business Since 1992
Request a test drive or call Discount Rent a Car today at (801) 901-8788. We gladly serve Salt Lake City and the surrounding areas of Murray, Salt Lake County, Wasatch County, Utah County, Davis County, and Weber County. Got more questions? Check out Who We Are and our FAQs.